The Film Director's Bag of Tricks
One of the Top Ten MUST READ books recommended by the Directors Guild of America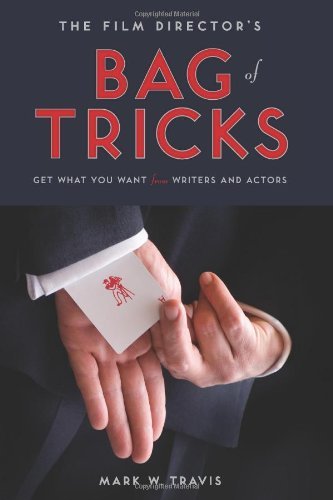 The Film Director's Bag of Tricks
How to Get What You Want from Writers and Actors
Provides a dazzling array of useful tips to get the performances you want from your actors.
"Stop publication of this book! These tips are supposed to be secret!"
Here for the first time, author and director, Mark Travis finally reveals the secret techniques, inner workings and the most powerful shortcuts to directing actors and writers in theater, television and film. This is the one book you need to be a great director.
Mark W. Travis is acclaimed as "the director's director" and is regarded by many Hollywood professionals as one of the world's leading authorities on film directing. He is the author of Directing Feature Films and teaches thousands of students internationally.
Chapter One: The Alchemist and the Story and the Writer
Expressing Enthusiasm
The Hidden Story
The Hidden Subtext
Reframing the Picture
Reading the Scene Out Loud
The Director and the Writer Reading
When the Actors Read It I Heard Something New
Microsurgery
Claiming Insanity as a Means to an End
2+1+1
Chapter Four: The Alchemist and the Actors in Production
Holding the Reins
Character Preparation
The Walk to the Set
The Last Conversation
The Pep Talk
New Objective
Consideration
Repetition
One Word
Off-Camera Actor: The Subtext Blast
Chapter Five: Words of Wisdom from Some Wonderful Wizards
Arthur Seidelman, director
Gordon Hunt, director
Mark Rydell, director
John Badham, director
Will MacKenzie, director
Jan Eliasberg, director
Chapter Two: The Alchemist Hires Some Assistants
Instant Relationship
Change the Environment
A Walk in the Park
Chapter Three: The Alchemist in Rehearsal
The Confidence Con
Erase Expectations
Gratitude and Praise
Pause
Clip
Break the Continuum
Change the Seating Arrangement
Changes in Space
Subtext Interjection
Simultaneous Monologues
Text vs. Subtext
Subtext Before Text
Switch
The Touch
Continuous Subtext
Change the Environment (Physical)
Adding and Subtracting Characters
Using Objects and Props
Eye Contact
"Your greatest shots and scenes are worth nothing if you don't know how to get the most out of your writers and actors. The ideas in this book are shortcuts to brilliance, giving everybody the space to be creative even when the clock is ticking."
"Mark Travis knows a thing or two about directing. Having worked with him at Yale, I've seen the magic of his 'bag of tricks' up close. He's amazing."
"Mark Travis has taken the mysterious job of the director and translated it into specific techniques that actually work. This is a must-read for the serious director."
"Mark Travis takes you into the eye of the director. With deep intention to empower the writer and the actor, he shows you all the tricks of the trade. His process unifies the vision of the director, writer and actor in a collaborative effort to bring the script to life. This creates an artistic expression that best brings out the voice of the story… and awakens the possibility in all the players to transform the story into a work of art."
"Mark Travis' The Film Director's Bag of Tricks is a fun-to-read and indispensable handbook for both the new and veteran director. Travis is not only an experienced director who has personally been there and solved that, but clearly is also a consummate teacher and communicator who provides easy-to-follow, step-by-step answers to virtually everything a director will encounter. Don't step on the set without it!"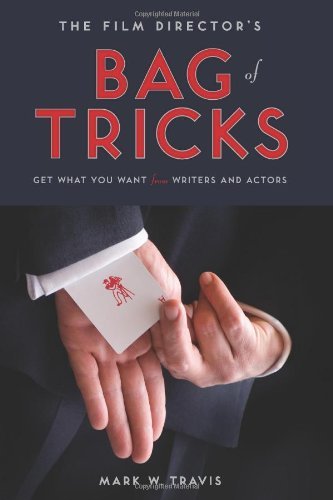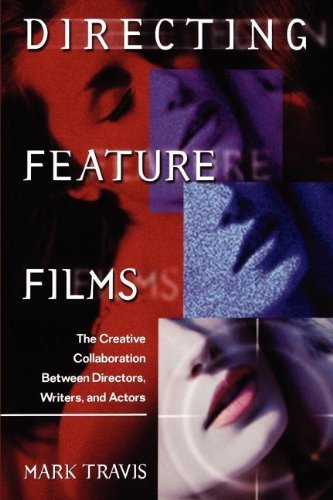 Locations
Honolulu, Hawaii
Los Angeles, California
Prague, Czech Republic
Cologne, Germany
Auckland, New Zealand