Consultations & Training with
Mark W. Travis
Writing a screenplay, a story, or a book
Developing your solo show or a film
Preparing for an audition, a TED Talk, or a corporate presentation
Feel free to schedule a chat with Mark via elsha@tifi.us
Reading of the script (English only) and writing notes.
Two hours in consultation to discuss all details of the script: Where it is strong, weak, needs work; the characters, their relationships, etc. What is your vision for the film? What are your reasons for telling this story? The goal is to get inside your mind to see the film that you see.
If you are a writer and you want to ensure that your script is compelling enough to attract the best directors, actors, and producers you MUST consult with Mark. He brought my script to an entirely new level.
Scene by Scene Analysis and Breakdown
includes a detailed analysis and breakdown of every scene and every character. This is the crucial first step to prepare for Workshopping.
"I made a common mistake thinking I knew my own script simply because I wrote it. Working with Mark forces you to go much deeper than the simple text on the page. Without this sort of work, you're winging it without even knowing it."
is the most powerful and efficient way to prepare for pre-production and production. With the help of professional actors (not those that are to be cast) and using The Travis Technique of Interrogation and Staging, every scene and every character will be examined in great depth and detail, so that in the end you're so familiar with every aspect of your film that you know exactly how to proceed into preproduction and production. It's the most effective and efficient use of your time and money.
"The first thing I do when prepping a new film is call Mark Travis and begin the workshopping and consulting process that allows me to get inside the film and work my way out. It's a great process that I highly recommend for any director. It's about giving a fellow director the license to challenge you at every turn, and find the rich dramatic material within — and in the end a better film. Mark Travis is the only practical teacher of directing I've ever met. Simply the best, I learned more from him than I did in four years of film school."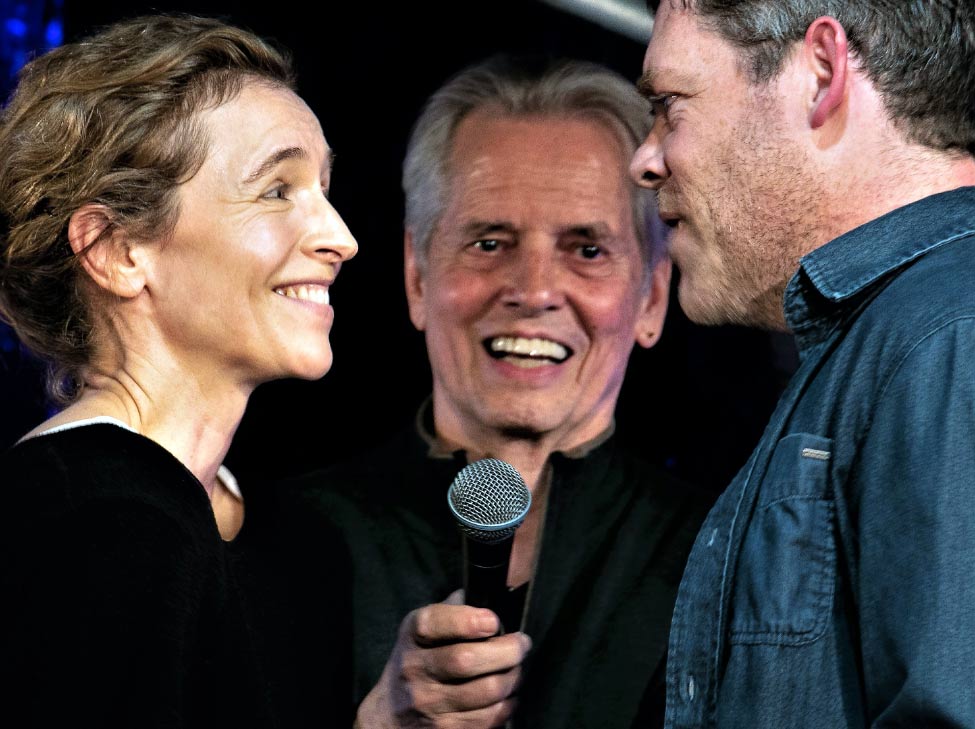 Rob Sarkies, multiple award-winning director/writer, "Jean", "Consent: The Louise Nicholas Story", "Out of the Blue".
One moment where the Travis technique saved me was on a TV drama job last year.  I was told the hour of rehearsal I had been given to rehearse with my lead actor for 90 minutes of drama was not possible due to her availability.  All the production could give me was 20 minutes on a ferry as we traveled to an island location with the whole crew crammed on the boat as well.  FFS!!!
After feeling grumpy about this I said "OK" and figured I'd just need to make the most of it.  I arrived after my actor and sat in the booth that had been reserved for us and said "So Jess (the character name), this is terrible, what's going on?"  And we were totally 'in' for the trip – immediately she was inside the character explaining her difficulties from the inside and what she planned to do about them, with me prodding, provoking, making her character feel good about her choices, then cutting her down.  In the 20 minutes without me once talking to the actor we set up the arc for the whole 90 minutes of drama. It was quite extraordinary and incredibly helpful – thank you, Mark!
Locations
Honolulu, Hawaii
Los Angeles, California
Prague, Czech Republic
Cologne, Germany
Auckland, New Zealand