Deconstructing the Interrogation Process
"Interrogation is not about revealing the truth you think you know; it's about revealing the truth you never imagined." ~ Mark W. Travis
Your Self-Paced Online Course
by Mark W. Travis
You can tell your crew how you want the film to look and sound. And they can program it. You can tell set design, make up and wardrobe to give you samples to choose from. And they'll produce it. But when it comes to dealing with actors and characters and everyday chaos, you may be stepping into a terrain of undetonated landmines. How do you get the performances you want from your actors?
How much can you rely on your stars' professional records?
How do you work with non-actors and unproven talent?
What do you do if the clock is ticking and the sun is setting and your actor cannot give you the performance you need?
What do you do if your minor character has one line in the middle of a major scene and never gets it right?
Who do you call when you and your major star have a difference of opinion and you have to get the shot?
It's the end of the day. The scene has been going perfectly except there is one key emotional reaction that you do not have from your lead and you have time for only one more take. How do you get that moment on film?
What do you do when your day player just arrived, is clueless about the character and you have to be shooting in 20 minutes?
Your producer comes on the set with a total rewrite of the 5-character scene you're about to shoot, who do you shoot?
Your producer just informed you that his girlfriend is going to play the lead… You get the picture!
If you had one simple solution to all of the above?

If you could motivate and release authentic characters in any actor?

If you knew how to turn any inexperienced or untrained actor into a flesh and blood character?

If all the above disaster scenarios became fascinating opportunities for you?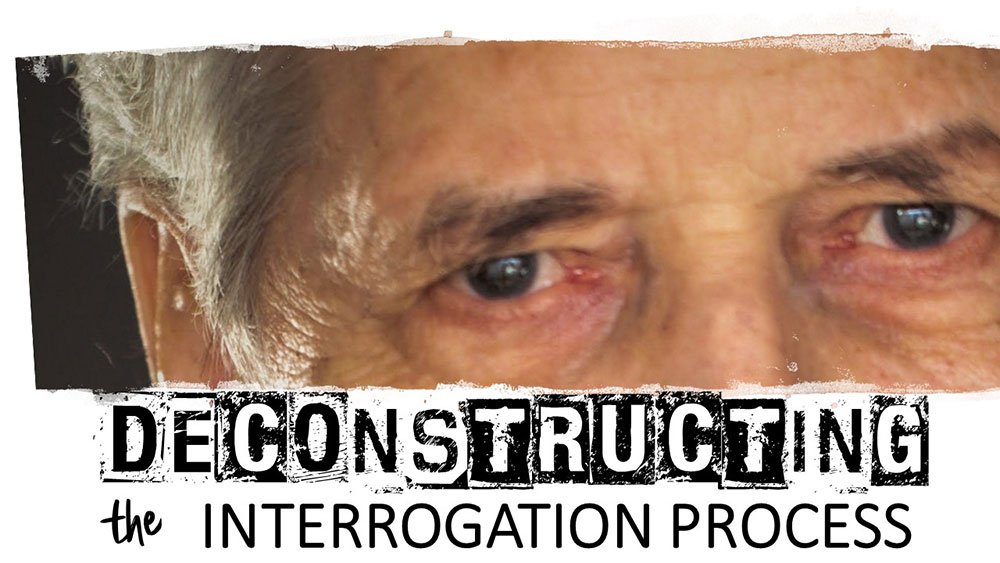 The Interrogation Process 
THE INTERROGATION PROCESS is a transformational approach for directors to generate true-to-life characters in a flicker of time. The Interrogation Process opens the door for directors and actors to ignite the Character together, turning tension and discomfort into improvisation and adventure. With the Interrogation Process, directors can achieve instantaneous and deeply-felt performances consistently, even on tight schedules and tiny budgets.
Deconstructing

the Interrogation Process
DECONSTRUCTING THE INTERROGATION PROCESS takes you on a journey through the mind of Mark W. Travis as he interrogates two characters in a scene from Alan Ball's film, "American Beauty," covering the 7 aspects of the Interrogation Process:
Switching
Voices
Insertion
Doors
Reframing
Simultaneous Monologues
Creating History
Dates TBA
11:00 AM – 12:30 PM (Pacific Time)
International participants, please use the converter at timeanddate.com. Replays available 48 hours after each webinar concludes.
Join Deconstructing the Interrogation Process with MARK W. TRAVIS
and wake up your innate magic!
Locations
Honolulu, Hawaii
Los Angeles, California
Prague, Czech Republic
Cologne, Germany
Auckland, New Zealand