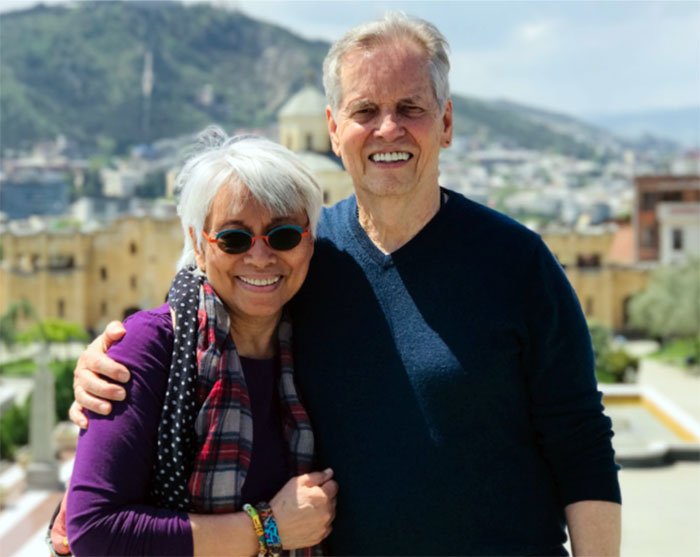 Mark W. Travis & Elsha Taya Travis
Founders and Directors of the Travis International Film Institute (TIFI)
Our mission is to:
Embolden directors, actors, and writers in the art of

fearless

storytelling.
Add to the beauty of our world by supporting and creating powerful,

imaginative

, character-driven stories and films.
MARK TRAVIS brings his talents and experience in directing, acting, writing, consulting, coaching, and code-breaking to every project. More about Mark
ELSHA TRAVIS adds her gifts of art, poetry, intuition, dream alchemy, and embodied imagination to the fertile mix. More about Elsha
Together, MARK and ELSHA invite magic.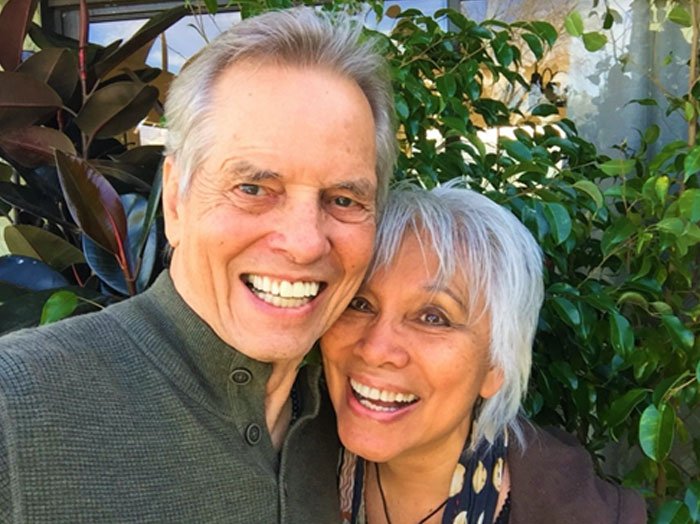 ►

Meet our talented team of brilliant technical consultants and advisors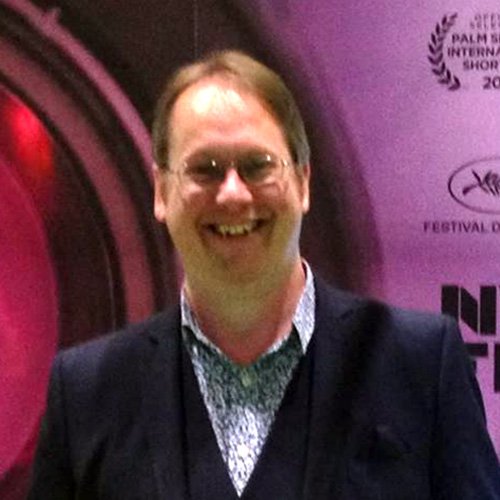 Director, Editor and Producer, Little Orchard Media Ltd. The buyer of burning RV's. Downhill faller. Boat sinker.
The thing that I love about the filmmaking process is the fact you have to leap before you know where it is you are going to land. You have to trust and collaborate with the people around you – help them see where you are aiming for and let them make positive choices that will help you get there … but be willing to change that landing spot if you need to. Just try and avoid too many albatrosses on the way down… they're endangered. Happy jumping.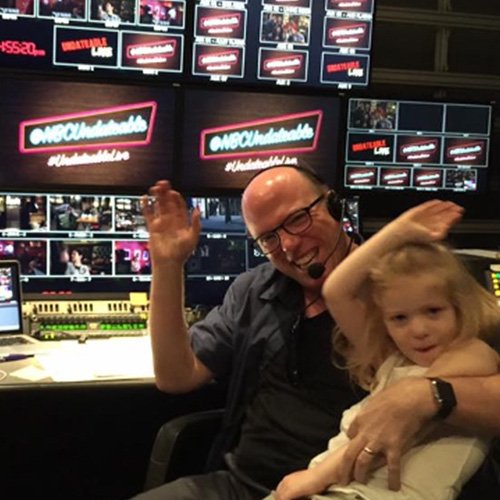 Marty Pasetta with daughter Layla
has directed over 250 hours of live, 700 episodes of multiple camera episodic, and ten years of single camera dramas. Pasetta was the Executive Producer/Director for My Crazy Ex-Girlfriend's comedy concert series finale in 2019.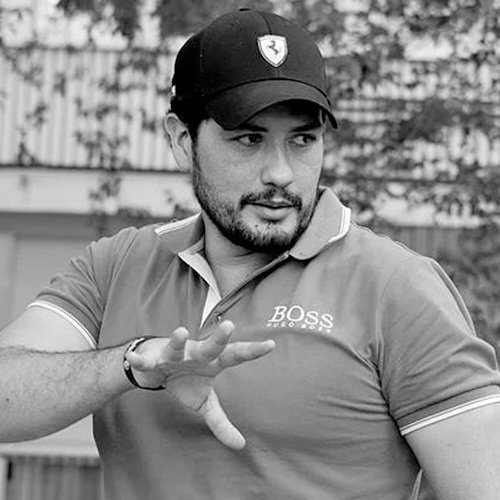 is a passionate filmmaker born in Colombia who has been honored with five EMMY Awards, including one in the category of Outstanding Director Short Form. He has traveled the world to develop additional expertise in content creation for digital channels, tv commercials, as well as big-screen movies.
During his years in Spain, he studied 3D Animation and 3D modeling. After graduation, he worked at Silsa 3D Studios where he led the audiovisual production and post-production efforts for advertisements, shorts, and feature films.
Diego Silva Acevedo moved to the United States in 2016 and has done works in advertisement, music videos, short film, and PSA with different brands, including Cox Media Group, Toyota, NFL, NASCAR, and Mundo Hispánico digital network.
In 2018 he directed GUNS, a short film about gun awareness which became their official selection. It was shown 15 times at film festivals worldwide and garnered 7 major awards. HUNTING SOULS is his debut project for 2021, a horror-thriller film.
Graphic Designer / Video Editor – Calgary, AB, Canada
Gibbs College, NJ, gave me the boost I needed, and the clients polished the understanding of marketing and the importance of design in business and life. Collaborations with filmmakers, storytellers, musicians have opened doors and perspectives to new boundaries.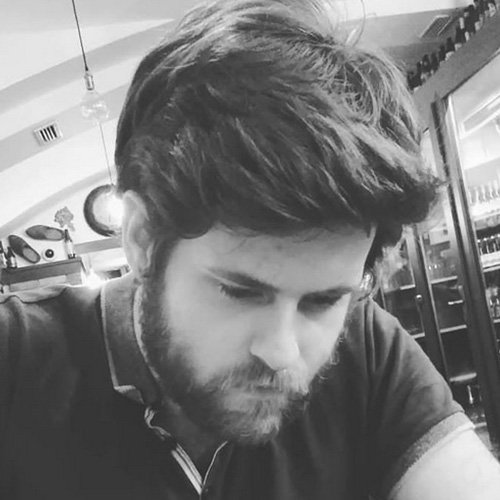 Writer and director from Portugal, Vasco is currently finishing his Master's in directing in FAMU, in Prague and writing his thesis on Mark Travis' Interrogation Process. He is the co-founder of Grand Acting Studio in Prague, a workshop for actors and directors which aims to exercise different directing techniques on film. His latest film Split Leap got nominated for two awards, in Prague and Kosice International Film Festival.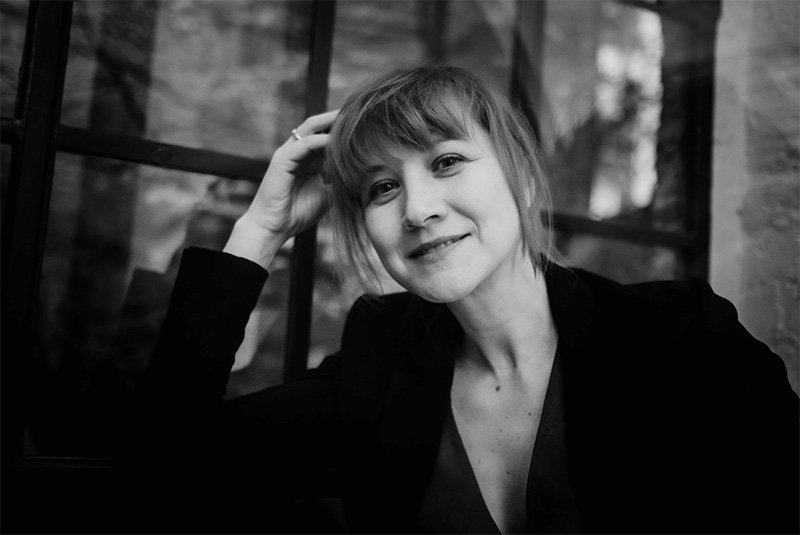 Anna Ditges is a screenwriter, director and producer, and a member of the Filmbüro NW and the Verband Deutscher Drehbuchautoren.
A fierce and dedicated student of The Travis Technique, she completed the 16-week Intensive Travis Technique Director's Lab in 2021 and now serves as the Travis International Film Institute's official representative in Europe.
Her multi-award-winning documentary, I Want You – Meeting Hilde Domin (2008) was shown at numerous international film festivals and was viewed by over 33,000 visitors in German arthouse cinemas. In 2015, her second cinema documentary film, "Who owns the city – Citizens in action" was also successful at international festivals, generating a great deal of social debate on the subject of democracy and codetermination.
Anna's films and screenplays have gained her many awards, including:
Emden Screenplay Award – Finalist 2020-2021
Deutsche Film- und Medienbewertung (FBW) – Rating Commended 2020
Förderpreis des Landes NRW – New Talent Award Film 2009
German Film Prize – Shortlist 2008
Image-Art-Editing Award Documentary Film – Nomination 2008
DEFA – New Talent Award 2008
Cologne Media Prize – Category TV 2008
Biberach Film Festival – Documentary Film Prize 2007
"For me, making films is like stopping time. Examining a life under a microscope. Observing a strange world up close. Empathizing. I can say in real life: Stop! Look here – a life, which could be yours."
~ Anna Ditges